Colegiul National "Emil Racoviţă" (CNER) is situated in Cluj-Napoca, a city located in Transylvania. It has been established in 1919 and it is one of the oldest and most outstanding schools in the town, specialized in mathematics-computer science and natural sciences profiles, with some intensive study of English classes. The school's tradition sets a high standard for the students. The quality of the teachers and their commitment contribute actively to the promotion of culture and education. All the teachers are looking for new ways of using their experience and for improving the educational process as well as the involvement of the school in the community, changing the role of the school in the society.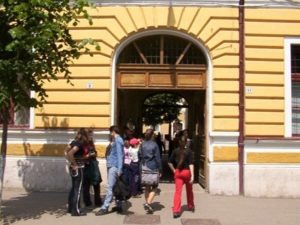 The school promotes the identification and the development of each student's skills to enable him/ her to choose his/ her most appropriate future and to adapt to a dynamic society. In the last years, the school community's efforts have targeted the quality of education offered to each student.
The values promoted by our school within the educational process describe a school that:
guarantees access to learning
it is opened to dialogue with community
implements multicultural education which promotes European values
values each student in the relationships among individuals based on communication, acceptance and mutual support.
The strategic targets of our school for 2015-2020 are:
improvement of the students' participation (qualitative and quantitative) to teaching – learning activities by supporting students to become 'knowledge builders' and by increasing their learning motivation;
use of interactive, student-centered teaching methodologies for developing students' learning to learn competence;
provide European citizenship education and development of students' transversal skills through partnership projects with European schools and through transdisciplinary teaching approaches.
The Learning math and languages through research and cooperation/ MatLan project (Erasmus+ KA2) implemented from 2014 to 2016 in partnership with Lycée d'Altitude de Briançon is being considered by the school's management board as a good practice action for implementing the school's strategic targets.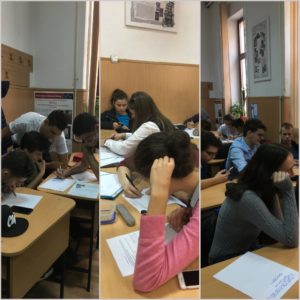 The success of the MatLan project convinced us to continue the cooperation with Lycée d'Altitude de Briançon in implementing the math research workshops & elective course in 2016-2017 via the eTwinning project 'Doing math as researchers do it – MatReLan'.